The first and foremost thing you should do if you or someone you know is having a heart attack is call 9-1-1 and seek emergency care in the nearest hospital. Patients who are too timid to call 9-1-1 and would rather drive themselves to the hospital are not only putting themselves in danger, but are putting others in danger as well. Even if you live across the stress from a healthcare facility, you need to call 9-1-1 because help and diagnosis can begin within the first two seconds of ER professionals arriving to the scene rather than being triaged in an emergency room.
If you think you're having a heart attack, go to an emergency room (ER) immediately, says Shelton Thomas, MD, a cardiologist at Henrico Doctors' Hospital. In this video, Dr. Thomas explains why time is so important in treating heart attacks.
You realize suddenly that you're having a heart attack. What should you do first? Watch as Dr. Oz explains in this video that what you do first when you're suffering from a heart attack can change the outcome.
If a person experiences the symptoms of a heart attack, it's important that he or she seek medical care promptly. It's well known that a large proportion of deaths from heart attack (myocardial infarction) occur in the pre-hospital phase before people have decided to seek medical attention. Therefore, in the presence of symptoms, it's important that people seek emergency treatment.
If you experience symptoms that indicate you may be having a heart attack, call your doctor immediately and go to the nearest emergency room. Chew an aspirin on the way to help reduce your blood's tendency to clot. Every second counts. In one landmark study, people who received treatment within one to two hours were only half as likely to die as those who were treated four to six hours after the onset of symptoms. The primary goal in treating most heart attacks is to unblock the artery and restore blood flow to the heart as fast as possible with medication or surgery. Doing so will minimize the damage to the heart tissue.
If you experience any of the following symptoms of a heart attack for more then five minutes seek immediate help by calling 911. Chest pain, chest pressure, or any type of chest discomfort lasting more then five minutes, shortness of breath, sweating, dizziness, discomfort in one or both arms, nausea and or vomiting. Any of these symptoms alone or in combination need immediate attention. It is important not to delay treatment. Do not drive yourself to the hospital call 911.
Most critical in the successful treatment of heart attack is timing. Since the first 1 to 2 hours are the time when most deaths happen in heart attack, it is extremely important to get medical attention quickly. Call 911 or your local emergency medical service. This is the time when it is very common for a patient to delay getting proper care. The reasons range from denial that there is a problem to not wanting to be trouble to anyone. Many times a family member or friend helps make the decision to get emergency care.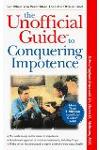 More About this Book
Unofficial Guide to Impotence
The Unofficial Guide to Conquering Impotence delivers the inside scoop on impotence: the truth about Viagra, what treatments really work, and how lifestyle changes can aid in conquering...
If you or someone you know has signs of a heart attack:
Do not wait longer than five minutes to seek medical help.
Call 911; you need to get to a hospital right away.
Remember: Time is muscle! The sooner you get to an emergency room, treatments can be done to either stop the heart attack or limit the heart damage.
If you have symptoms of a heart attack that come on suddenly and last for more than a few minutes (even if they come and go), and you feel terrible and different than you ever have before when experiencing indigestion, anxiety, or stress: Get help immediately. Call 911.
Do not drive yourself to the hospital. Leave the driving to emergency personnel. You must be transported and receive treatment as quickly as possible, perhaps even on the way, to the hospital. The paramedics in the ambulance will notify hospital staff that you are coming and to have the cardiac catheterization lab ready for an interventional procedure, such as balloon angioplasty and stenting, to reopen blocked arteries and stop the heart attack.
When you talk to the 911 operator, the paramedics, and any other health care professional: Say "I think I'm having a heart attack."
Do not let anyone talk you out of what you believe your body is telling you. Request a thorough cardiac examination if you think you might be having a heart attack.
If you are not referred to a cardiologist: Ask, "Have you checked to make sure I'm not having a heart attack?"
You can also ask for an EKG (electrocardiogram) or a blood test such as troponin, which measure levels of injury to the heart muscle.
Continue Learning about Heart Attack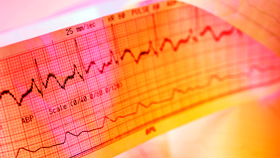 Heart attack (myocardial infarction (MI), is the leading cause of death among Americans. It often results from coronary artery disease, the most common form of heart disease to affect adults. See your doctor immediately if you fee...
l pressure or a squeezing sensation in your chest, neck, jaw, shoulders, back or arms, especially if it's accompanied by sweating, nausea, vomiting, or shortness of breath.
More