An anxiety attack may sometimes feel like a heart attack, depending on your personal history. Learn the risk factors for both in this video of Alvin Haynes, MD, of Regional Medical Center of San Jose.
Both a panic (anxiety) attack and a heart attack can cause shortness of breath, sweating, or dizziness. Below are some of the factors that help to differentiate a panic attack from a heart attack. (Note that anyone having these symptoms should seek immediate medical help.)
More likely a panic attack:
Sudden onset of fear or terror in conjunction with heart palpitations or chest pain
Pain and discomfort tend to occur in the center of the chest
Chest pain and other symptoms subside after 5 to 30 minutes
More likely a heart attack:
Gradual onset (over several minutes) of pain, pressure, or tightness in chest and upper body
Pain may occur in center of chest but may also radiate to upper body (arms, shoulders, or jaw)
Symptoms last at least 15 minutes without subsiding in intensity and may continue for hours
Continue Learning about Heart Attack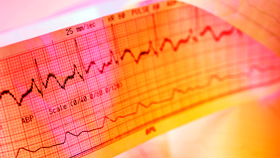 Heart attack (myocardial infarction (MI), is the leading cause of death among Americans. It often results from coronary artery disease, the most common form of heart disease to affect adults. See your doctor immediately if you fee...
l pressure or a squeezing sensation in your chest, neck, jaw, shoulders, back or arms, especially if it's accompanied by sweating, nausea, vomiting, or shortness of breath.
More