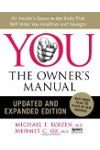 The most common signs of a heart attack are:
chest pain or discomfort (can feel like pressure, fullness, or squeezing)
discomfort in upper body (could be an arm, back, neck, jaw, or stomach)
shortness of breath
cold sweat
nausea
sudden extreme fatigue (without lack of sleep)
That said, half of all people who have had heart attacks never felt a symptom-or at least, never recognized it as a symptom. Many people want to ignore the discomfort that often comes and goes, and they even rationalize symptoms as heartburn or a muscle pull.
(For any chest pain, you should at least take an aspirin with a glass of water in case it is a heart attack-and call an ambulance if the pain persists or you have the other symptoms I mentioned.)
Part of the problem is that heart attacks happen in very different ways-and the discomfort can come and go, which makes it easier to blame it on something else, like digestive upsets.
The pain or discomfort can be unpredictable because the heart itself does not feel pain; it does not have specific pain fibers. The heart's nerves are not sensory nerves. But when something is going wrong with the heart, its nerves may become electrically unstable. And when they cross the spinal column, they may short-circuit other nerves-nerves that connect with your arm, for example, or your chest. And those nerves are the ones that transmit the pain impulses. So your arm aches, or your chest, or your jaw, wherever nerves are shorting out. The brain sometimes also joins the action by stimulating the vagus nerve to cause an upset stomach and a cold sweat.
So remember that half of folks who have heart attacks will not have classic symptoms like you see in the movies. This is especially confusing for women because many people mistakenly believe that men have heart attacks at a higher rate (in fact the numbers are nearly identical). Better to get checked out by a doctor if you are concerned.