After a "mini-stroke" a person is at twice the risk of suffering a heart attack as the general population, according to new research from the Mayo Clinic.

Important - if you have a mini-stroke, see your physician immediately even if you are feeling better.
Continue Learning about Heart Attack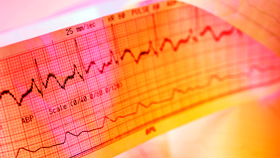 Heart attack (myocardial infarction (MI), is the leading cause of death among Americans. It often results from coronary artery disease, the most common form of heart disease to affect adults. See your doctor immediately if you fee...
l pressure or a squeezing sensation in your chest, neck, jaw, shoulders, back or arms, especially if it's accompanied by sweating, nausea, vomiting, or shortness of breath.
More