Chest pain from a heart attack can be discomfort in and around the chest. Saeed Payvar, MD, from West Valley Cardiology Services, says although it usually feels like pressure that comes with activity, not everyone will feel the same way.
Cardiologist Ankit Parikh, MD, from St. Petersburg General Hospital describes the symptoms of a heart attack. Some are more common, others are less common, but all require immediate medical attention.
The chest discomfort may be sudden, severe and dramatic. Some describe the feeling as if "an elephant is sitting on my chest." Others tell of having the feeling of a "hot poker" through the chest. Still others have only mild tightness, pressure or indigestion.
The discomfort usually lasts more than a few minutes but may last for hours. It is dangerous to wait at home when these feelings happen. This is the period of highest risk in heart attack.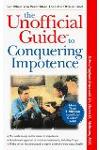 More About this Book
Unofficial Guide to Impotence
The Unofficial Guide to Conquering Impotence delivers the inside scoop on impotence: the truth about Viagra, what treatments really work, and how lifestyle changes can aid in conquering...
Heart attack chest pain is often described as a pressure, squeezing or fullness in the center of the chest. Often some radiation of discomfort to either arm/shoulder is also noted. Additionally, shortness of breath and/or nausea may also be seen. Heart attack discomfort can be very different for each individual: many get chest pains, but some only get shortness of breath, or sweats, or nausea or arm discomfort.
There are different reasons one may experience chest pain. In this video, Donato Sisto, MD, from Portsmouth Regional Hospital list some possible causes and what to do when symptoms arise.
Though similar to angina chest pain, during a heart attack you may experience more severe, crushing pains usually located to the center or to the left side of the chest. Most of the time the pains are not relieved by rest and are worse with exertion. Along with this pain, you may experience associated symptoms including sweating, nausea, vomiting, shortness of breath, dizziness and/or weakness. That said, many patients don't experience these symptoms, instead experiencing what are called atypical symptoms, including a feeling of indigestion or just jaw or arm pain.
Continue Learning about Heart Attack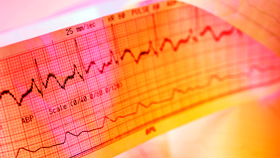 Heart attack (myocardial infarction (MI), is the leading cause of death among Americans. It often results from coronary artery disease, the most common form of heart disease to affect adults. See your doctor immediately if you fee...
l pressure or a squeezing sensation in your chest, neck, jaw, shoulders, back or arms, especially if it's accompanied by sweating, nausea, vomiting, or shortness of breath.
More