Can low self-esteem increase risk of heart attack in women?
Women often have high expectations of themselves. If they fall short, anxiety, anger, and depression often come knocking. Unfortunately, negative emotions aren't just unpleasant. They're bad for your heart. They fire up inflammation and damage arteries. Feeling good about your life and accomplishments, however, reduces your risk of heart disease by at least 13%. The better you feel about yourself, your family, your job, and your life, the happier your heart is. So it's worth working on being more enthusiastic about, and satisfied with, what you have and what you've achieved.
Continue Learning about Heart Attack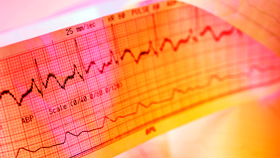 Heart attack (myocardial infarction (MI), is the leading cause of death among Americans. It often results from coronary artery disease, the most common form of heart disease to affect adults. See your doctor immediately if you fee...
l pressure or a squeezing sensation in your chest, neck, jaw, shoulders, back or arms, especially if it's accompanied by sweating, nausea, vomiting, or shortness of breath.
More