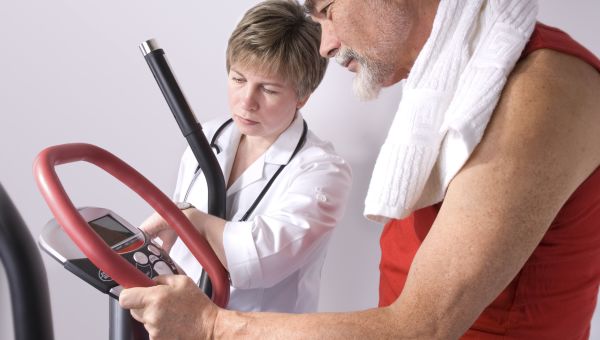 If you always get your program from the same vendor at Yankee stadium for good luck or wear your Cleveland Browns' football jersey inside-out so they'll win two games in a row (hey, it COULD happen), no harm done. Those superstitions are fun, but you know they're irrational and you wouldn't put your heart on the line for them, right? Apparently, some of you would…
Related: Who Should Go to Cardiac Rehab?
A recent study reveals many of you have wrong-headed beliefs about heart health ("My granddaddy smoked until he was 80, so I can smoke too." Or, "Aunt Zelda was really overweight and she made it to 90.") and they keep you from doing what you should to recover from your recent heart attack or other cardiovascular problems.
Cardiac rehabilitation -- a prescribed program of physical therapy/activity, and nutritional and psychological counseling -- improves lives! You'll live longer, may avoid a second heart attack, and reduce pain and dependence on medications. But less than a third (and sometimes only about 20 percent) of you start and stay with rehab, even though places like Dr. Mike's Cleveland Clinic and Wellness Institute have programs usually reimbursed by insurance companies and Medicare.
Related: More Benefits of Cardiac Rehab
Our advice: At your next doctor's appointment ask for (another) referral to a cardiac rehab, and then go meet the folks who will be your rehab team. If you like and trust them, you'll have an easier time sticking with it. As a bonus you'll be able to figure out that wearing a jersey inside-out to a football game only works half the time!
Related: Technologies that Have Revolutionized Cardiac Care
Medically reviewed in May 2019.