Hearing loss is so common that one of my colleagues says hearing loss doesn't run in families-it runs in humans.

About 60 percent of people over 65 will experience some loss, and 40 percent need some amplification (about 10 percent of male patients with hearing loss get referred to a doctor because their wives get annoyed with the man not hearing what she is saying).

Most hearing loss is due to exposure to loud noise, but purely age-related hearing loss occurs in 25 percent of people between 65 and 75 and up to 80 percent of people over 75.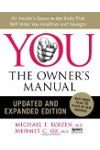 Continue Learning about Hearing Damage