Diagnosing hearing impairment in infants is more difficult than diagnosing children and adults who can answer a doctor's questions during typical screenings. Medical professionals recommend that newborns be screened for hearing impairment in their first three months of life. The first test checks the echoes in a child's ear that should result from the clicking sounds of a device, and if this test isn't conclusive, doctors may do another test called an auditory brain stem response test that measures electrical brain signals caused by sound. This test may be repeated after several weeks to confirm hearing impairment, at which point doctors may recommend that the infant get hearing aids. These tests are quick and painless, and you should ask your doctor about a hearing screening if you suspect your child has hearing impairment.
With the advent of universal newborn hearing screening, all children should have their hearing screened before they leave the hospital. Make sure that your baby was screened and that the results were normal. If the hearing screen is not passed, then you need to get a definitive evaluation by three months of age. If this evaluation shows that your child has a hearing loss, then it's important to move fast. You need to get to treatment in the form of a hearing aid (amplification) and educational intervention (speech therapist, audiologist, or infant educator who has experience with young children with hearing loss) by six months of age, or her present and future language potential may be greatly compromised. Children with a severe or profound hearing loss (deafness) can be treated surgically with a cochlear implant, which electronically stimulates the auditory nerve. Recent research suggests that children with these implants rate their quality of life as high as children with regular hearing levels.

For older children, any child whose language is not developing properly or shows signs that he is not hearing well needs another hearing evaluation. The question is not whether he hears but whether he hears well enough to develop good speech.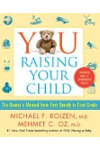 Continue Learning about Hearing Damage