Since toothbrushes can harbor so many bacteria, it is recommended that you change your toothbrush every 3-4 months. Don't wait until the bristles fray or your brush develops mold!!! Yes…this can happen. Here are also other times when you want to change your toothbrush.
When you are finished recovering from a cold. A cold is usually passed from person to person, when people sneeze and spread the bacteria or viruses via saliva droplets. Every time you brush your teeth, a toothbrush is saturated in that same saliva and harbors the cold-causing bacteria or viruses. Therefore, once you recover, it is very important to change your toothbrush and not introduce the bad bacteria back into your system.
When you have your teeth cleaned. The purpose of a dental cleaning is to remove plaque and calculus that you have not been able to remove on your own. It is usually found in hard to reach places and has been in your mouth for a couple of months. These plaques have been able to grow and usually contain a more aggressive type of bacteria. When a dentist or hygienist removes them, your mouth returns to health. If you go home that evening and brush your teeth with your old toothbrush, you are just re-introducing the aggressive types of bacteria back into your mouth. A new toothbrush will help you keep your mouth healthy!
Replace your toothbrush every three or four months, or sooner if the bristles become frayed. A worn toothbrush will not do a good job of cleaning your teeth. Children's toothbrushes often need replacing more frequently than adults because they can wear out sooner.
You should replace your toothbrush every 3 to 4 months. Using a toothbrush with frayed or worn bristles will mean that your teeth get a less effective cleaning. Some people will wear down the bristles more quickly and will need to replace their toothbrush more often. You may also need to replace children's toothbrushes more often than adults' toothbrushes. Talk to your dentist if you have any questions about how often you should replace your toothbrush based on your individual needs and brushing habits.
Based upon our research studies, the toothbrush should be changed every 2 weeks; at the beginning of an illness, when you first feel better, and when you feel well; and when you return from travel. It takes 2 weeks for the toothbrush to become contaminated to the point that it cannot be disinfected. In addition, after 2 weeks 2/3 to 3/4 of the bristles are sharp and jagged, lacerating the gum tissue and allowing the germs a portal of entry into the entire body.
As a rule, it's a good idea to replace your toothbrush every thirty to forty-five days. (If bristles begin to fray in less than forty-five days, ease up. You're brushing too aggressively!) That may seem wasteful, especially when you consider that most Americans replace theirs less than twice a year. But ponder this: Every time you brush, you're removing plaque from inside and between your teeth. That plaque is formed by bacteria, so the bacteria slide off of your teeth and onto your toothbrush and nest there.

The icing on this unappetizing cake is that about 30-40 percent of all toothbrushes actually harbor E coli bacteria on them. E coli bacteria can bring about gastrointestinal problems or infectious diseases. But, so long as you rinse yours thoroughly and keep it in a spot where it can dry safely in open air, you really don't need to switch it more than every other month.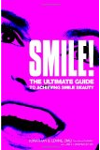 Continue Learning about Healthy Teeth & Mouth