Here's a simple breathing technique that activates the parasympathetic nervous system and helps to induce relaxation. Take a deep breath, counting to 4 as you inhale. Hold for a count of 6, then slowly exhale for a count of 8. Repeat five times.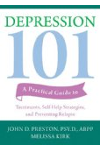 For a good night's sleep try progressive relaxation. This technique is based on a very simple procedure of comparing tension against relaxation. Begin with contracting the muscles of the face and neck, hold the contraction for a period of at least one to two seconds, and then relax the muscles. Next, the upper arms and chest are contracted then relaxed, followed by the lower arms and hands. Repeat the process progressively down the body, i.e., the abdomen, the buttocks, the thighs, the calves, and the feet. Then work your way back up to your head. Repeat two or three times. This technique is often used in the treatment of anxiety and insomnia.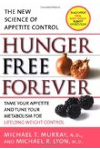 Massage, meditation, and yoga are just some of the relaxation techniques to help you release stress, both physical and mental. Exercise in general is both a mood-booster and a sleep-booster. So, treat yourself to a massage. Sign up for a yoga class. Hit the gym for a light workout, and allow yourself time to relax in the sauna afterward.
Continue Learning about Healthy Sleeping