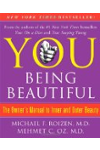 If you have trouble falling asleep, you may need to include some sleep tactics in your bag of bedroom tricks.

Do nothing in your bedroom but sleep and have sex. If you work, watch TV, surf the Net on your laptop, or work out to fitness DVDs in the room, you're basically training your body to be alert in that bedroom space. Your bedroom should be a sanctuary from the normal hustle and bustle of life.

Practice good sleep hygiene. That means you should make a sleep schedule (plan your eight hours); before that eight hour period starts, give yourself 10 minutes to do the quick chores (like make lunch for the next day) absolutely needed for the next day, another 10 minutes for hygiene and 10 minutes for meditation (all before starting the eight hours). Some even dim the lights in their bedroom several hours before sleep to transition from artificial light to darkness. Another helper: Make sure your room is cool; the ideal sleep temp seems to be a room that's around 67? F.

Add in a power nap. Just make sure to keep it under 30 minutes. Any longer than that and you'll slip into a stage of deeper sleep so close to the dreamy REM phase that when awoken from it, you'll feel hung over and drowsy (that feeling by the way, is called sleep inertia, and is associated with making bad financial judgments and getting into auto accidents). At less than 30 minutes, a nap can be invigorating.