We all know what it feels like to not get a good night's sleep. Poor sleep is a nightly reality for many people. A poll by the National Sleep Foundation found that up to 75 percent of adult Americans reported sleep problems at least a few nights a week, up from 62 percent. The National Highway Traffic Safety Administration estimates that each year up to 100,000 police-reported accidents involve drowsiness.

Research clearly suggests that poor-quality sleep can put you at greater risk for diminished work productivity, anxiety and depression, and motor vehicle accidents, as well as increased risk for colon and breast cancer, heart disease, and diabetes.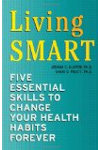 When you don't sleep, you don't make good decisions. You may not see an obvious solution while under the influence of serious sleep deprivation, especially when it's chronic and accumulates over time. And while risk-taking behavior may not change, what does is your ability to be concerned about it. Moreover, anxiety levels can intensify to the point you feel overwhelmed. At the same time, your immune system takes a dive, and your reaction time is slowed.

And if you ask me, I think this is all a perfect recipe for disaster—especially when one can get a hold of multiple medications (even if they are prescribed by a doctor). Millions of Americans suffer from sleep deprivation for a multitude of reasons, some of them more serious than others.


Not sleeping well leads to irritability, premature aging and obesity because it imbalances the body's hormones and short-changes the body's natural repair process. Without good sleep, people also have a hard time concentrating and can be at risk for anxiety and depression because of increased stress.
Continue Learning about Healthy Sleeping