Bedtime rituals can help you sleep better because they prepare you and your body to gently coast into a restful night's sleep. Watch me explain the "20/20/20" rule, and why winding down before bed is so important.
You know that how much you sleep is important -- but so is the timing of your sleep. In this video, internist and sleep medicine expert Carol Ash, DO, discusses how sleep timing can affect your health.
Establish a regular, relaxing nighttime ritual. By doing the same calming ritual before going to bed every night, you signal to your body that you're about to sleep. Meditate for ten minutes, read a relaxing book, do breathing or relaxation exercises, write in a gratitude journal or spend some relaxing time with a pet or partner. Do anything that calms you in preparation for a good night's sleep.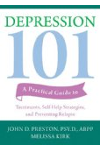 Continue Learning about Healthy Sleeping