When you are sleep deprived, your body releases hormones that make you eat more and eat things that you normally wouldn't want to. It's very hard to fight that. If you're a lacking sleep, it's very, very hard to avoid eating the things you shouldn't. Physical activity is the best thing you can do to get the most restorative sleep. It's a very important part of staying healthy.
If you are an evening owl, you end up eating more calories. You don't have to go to bed at 10 p.m. and get eight to nine hours of sleep per night; that might not be realistic for you. But take a close look at your sleep patterns. Most adults should aim for a minimum of seven hours. Personally, I do best with eight. A slight change with the amount of sleep you get, even finding just thirty minutes more per night, will help your body and your brain.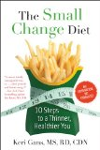 Sleep can affect a variety of different things for example eating habits, overall mood and energy levels. So not getting enough sleep can affect people in many different ways. When some people oversleep they eat more as the body needs its energy source. When people don't sleep enough the entire equilibrium of the body is thrown off which can cause for a decrease in appetite. It is important to get the right amount of sleep.
Continue Learning about Healthy Sleeping