Caffeine affects our sleep in that it increases the level of adrenaline, and blocks sleep-inducing chemicals that help us fall and stay asleep. Watch internist and sleep expert Carol Ash, DO, explain how caffeine can negatively affect our sleep.
Many people with sleep difficulties use caffeine to stay alert during the day, but caffeine can disrupt sleep even if you have only one cup of coffee in the morning. If you have trouble sleeping, try cutting back or avoiding caffeine altogether for a week to see if your sleep improves. Remember that coffee isn't the only thing that contains caffeine; soda, some teas, chocolate and some over-the-counter and prescription medications also contain caffeine.

Antidepressant medication can also increase the time caffeine stays in your bloodstream, so if you're on antidepressants and are still experiencing insomnia, it may be helpful to limit your intake of any type of caffeine. It's important to keep your daily caffeine intake to 250 mg or less, and to consume caffeine only before noon.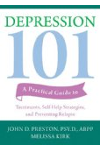 Stop drinking caffeinated beverages about eight hours before bedtime. Due to caffeine's half-life (how long it takes for caffeine to lose half of its punch in your body), you'll need eight hours to let your body process all the caffeine so it won't infringe upon restful sleep. If you cannot go cold turkey on the caffeine in the afternoon, then switch to drinks with less caffeine, such as teas.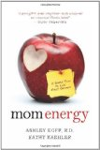 More About this Book
Mom Energy: A Simple Plan to Live Fully Charged
       From celebrated dietitian Ashley Koff and fitness trainer to the stars Kathy Kaehler comes Mom Energy, an exciting new way for moms to tap into their own natural and renewable sources of...
Caffeine is a stimulant, so drinking caffeine can interefere with a good night's rest. Because caffeine has a long half life, it's effects can persist for many hours after you drink it. So anyone with difficulty falling or staying asleep at night should not consume caffeine after noon.
Caffeine should be avoided in the evening if you have sleep problems. Drinking too much caffeine tends to reduce your total sleep time and makes it more likely that you'll wake up during the night. In general, it's best to limit caffeinated beverages to 2 cups per day. (Remember - most mugs contain 2 cups of liquid.) When calculating your caffeine intake, remember to include caffeinated sodas in addition to coffee and tea. Most hot chocolate has very little caffeine.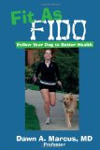 More About this Book
Fit As Fido: Follow Your Dog to Better Health
Let your dog teach you to live a happier, healthier, and more fulfilling life! Companionship with your pet can be used as a means and a motivator to increase your own physical and mental fitness....
There are two major effects depending upon the dose of caffeine and how tolerant you are to its effects upon your body. First, a typical cup of coffee will double the time it takes you to fall asleep. This is called your sleep latency. Second, coffee will reduce the amount of deep sleep you get and induce more nighttime awakenings. This is unfortunate because you need those deeper stages of sleep for healing and memory consolidation. In contrast, caffeine has no significant effects upon the amount of REM or dream sleep you get each night.
Caffeine affects your sleep in that it's a shock to your system, making drifting off to sleep difficult. Watch sleep expert Michael Breus, PhD, explain why a cut-off time for caffeine in the afternoon is beneficial if you are sensitive to it.
Continue Learning about Healthy Sleeping

Healthy sleep isn't just about getting enough sleep; getting the right kind counts, too. While you sleep your brain stays active, and it actually takes several stages of sleep to make you feel well and refreshed. Just how much sle...
ep we need changes as we age, from 16 to 18 hours a day for newborns to 7 to 8 hours a night for adults. If you find yourself feeling tired or fatigued during the day even after a full night in bed, you may have a sleep disorder. See your family doctor or a sleep specialist for help.
More