Trouble falling asleep? Pumpkin seeds may be the answer for you. Watch as Dr. Oz explains why pumpkin seeds are a great home remedy for sleep problems.
There are many home remedies that have been tried for improving sleep, but it's not clear that any offer a real benefit. It's more important to work on "sleep hygiene" by making sure you have not had any caffeine or alcohol in the afternoon or evening, getting regular exercise and using your bedroom just for sleep, reading or sexual relations. If you want to try some home remedies, a cup of chamomile tea or warm milk might help. The health food supplement melatonin also may provide some benefit.
Here are a few home remedies and lifestyle changes that can help improve your sleep:

- Go to bed and wake up around the same time each day. This will set your internal clock (circadian day/night rhythm) to a healthy pattern. Your body loves routine.

- Don't drink alcohol right before bedtime.

- Cut off your caffeine intake at 2:00 p.m. It's okay to have a cup or two of tea or coffee in the morning, but switch to decaf after 2:00.

- If you frequently wake up to urinate during the night, do not drink a lot of
fluids near bedtime.

- Don't exercise within an hour of bedtime.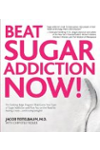 There are many home remedies that you should try before you begin taking sleep aids. These home remedies include sleeping in a dark, quiet room, relaxing, and going to bed at the same time each evening. You should avoid wine, caffeine, beer, exercise, nicotine, large meals, liquor, and naps within six hours of going to sleep.

Continue Learning about Healthy Sleeping