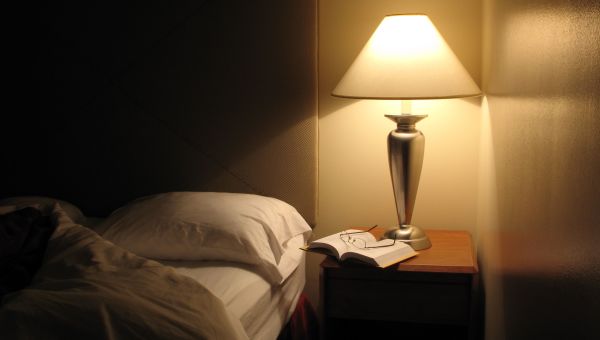 Darkness in a bedroom is linked to better sleep and a positive mood. Here's what you can do to reduce light at night.
Chances are you've spent more than one night tossing and turning—up to 70 million U.S. adults have a sleep disorder. But what can help you sleep better at night is to ensure your bedroom stays dark. Studies confirm that darkness is linked to better sleep quality—and to a happier outlook.
In a study published in the American Journal of Epidemiology, researchers measured the bedroom light of more than 800 older Japanese. Participants kept sleep diaries and were followed for two years. By the end, people exposed to more than five lux of light (a 100-watt light bulb gives off 60 lux) when trying to sleep were more likely to have depression symptoms than those who slept in total darkness.
Researchers believe that light at night might interfere with your body's internal clock and the release of the sleep hormone melatonin, throwing off your brain chemistry. So, if you're having trouble falling and staying asleep, invest in thick curtains or an eye mask to help reduce the light pollution that gets into your bedroom.
Medically reviewed in March 2020.