The cause of your "pruney" hands and feet is not completely determined. One theory is that dead keratin cells in your skin suck in water as they soak, causing them to swell, thereby temporarily increasing the surface area of your skin. The problem is that the now-expanded outer skin is not the same size as the deeper layer of living skin cells they are attached to, and your skin tries to compensate for this difference by wrinkling. Another theory contends that your nerve fibers are involved with the wrinkling, but more research to support this concept is still underway.
Continue Learning about Healthy Skin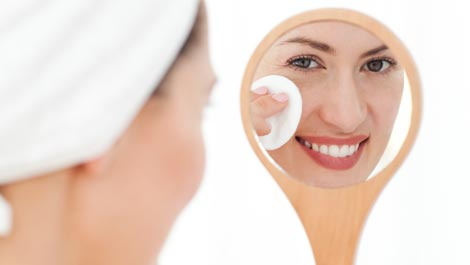 Staying out of the sun and away from tanning beds is the easiest way to get great-looking skin. The suns UVB and UVA rays cause skin damage, which is prematurely aging, and skin cancer. Every day you should wear a broad-spectrum s...
unscreen, which blocks UVB and UVA rays, with an SPF of 15 or higher. Reapply at least every two hours while outdoors. For a dewy glow, use skin-care products with 10 ingredients or less to reduce irritation, use moisturizer and feed your skin from within. Dark chocolate and antioxidant-rich foods such as cantaloupe, citrus fruits, blueberries and leafy greens improve the skin's appearance.
More