If wrinkles, sagging, bags under your eyes and cellulite are major concerns for you, firm up your skin cells by eating foods high in anthocyanin, an antioxidant that fights free radical damage and builds collagen. Purple varieties of potatoes, carrots and tomatoes all have different types of anthocyanin.

A new health food, the kakadu plum, or the billygoat plum, which is native to Australia, is said to contain the highest level of anthocyanin and is believed to be the richest known natural source of vitamin C. While the kakadu plum fruit is not yet available in stores, but there is a drink mix that you can find online. Just add water to reap the benefits of tighter, firmer skin.
Continue Learning about Healthy Skin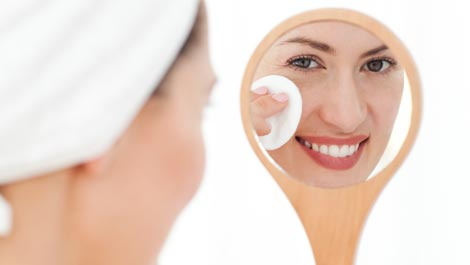 Staying out of the sun and away from tanning beds is the easiest way to get great-looking skin. The suns UVB and UVA rays cause skin damage, which is prematurely aging, and skin cancer. Every day you should wear a broad-spectrum s...
unscreen, which blocks UVB and UVA rays, with an SPF of 15 or higher. Reapply at least every two hours while outdoors. For a dewy glow, use skin-care products with 10 ingredients or less to reduce irritation, use moisturizer and feed your skin from within. Dark chocolate and antioxidant-rich foods such as cantaloupe, citrus fruits, blueberries and leafy greens improve the skin's appearance.
More