The nasolabial folds are the two skin folds that run from the side of the nose to the corners of the mouth. The term "nasolabial" comes from the Latin for nasas, meaning nose and labia for lips. Nasolabial folds are a normal anatomic feature. However, with aging, the nasolabial folds may become more prominent and cosmetically undesirable. The prominence of the nasolabial fold as a result of the thinning of the dermis and sagging of the skin are one of the most common reasons that patients decide on injectable fillers or facial plastic surgery.
Nasolabial folds are the areas of indented skin that run from the side of your nose down to the corners of your mouth. These so-called "smile lines" develop as we age, and are often an area of the face where people have cosmetic procedures. If you are concerned about your nasolabial folds, a dermatologist can suggest cosmetic procedures to improve your appearance.


The nasolabial folds are the creases between the upper lip and the cheeks and are present from birth; however, they noticeably deepen during the 40s, bringing attention to the aging process. In many people, the nasolabial folds also have actual wrinkles at their bases. Their shadows accentuate the folds. The visibility of wrinkles increases with sun damage.

When nasolabial folds extend downward below the lips, they are called marionette lines, aptly named for the wooden puppets with movable jaws. These are particularly distressing since, unlike the nasolabial folds, they are not present in children.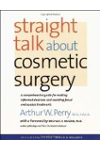 Continue Learning about Healthy Skin