People used to decorate their bodies with the big three - clothes, makeup, and hair. These days, though, bodily decoration is much more creative and colorful. With tattoos and piercings on the rise (24 percent of people from ages 18 to 50 have tats), everywhere you turn, you're looking at a skull, rose, or an Asian symbol. The more fringy of us scar our bodies and embed metal under our skin. We're not telling you that you can't look like an alien from Star Trek, but if you do choose that look, we want you to stay safe.
Professional tattoos are applied with a sewing machine-type needle that drags and inserts ink into the mid to upper dermis. Some pigments contain iron oxides and some have organic chemicals. Most inks/pigments are from non-sterile bottles, but some companies do make sterile pigments, which cost much more than the non-sterile ones (so they're hard to find). Here's the lowdown on safety if you decide to ink or pierce yourself.
Stay sterile. Your artist should wear sterile gloves and a surgical mask, and your skin should be cleaned with an antibacterial solution. Infections can occur because the barrier of the skin is broken during the procedure. Because pigment is not sterile, bacteria and viruses can contaminate it, and infections can come from parts of the machine that can't be sterilized (even though the artist may think his machine is spotless). HIV and hepatitis B and C can be transmitted through tattoos and take a long time to show up in blood tests. So you won't be able to donate blood for a year after getting a tattoo. People with tattoos are nine times more likely to get hepatitis C than people who never get tattoos. It's like you're having sex with your tattoo artist and everyone else he's tattooed. If you wouldn't have sex with these unknowns, don't get tattooed with that old pigment.
Think ahead. A letter on your cheek? Dots on your fingers? You might think two or three times about getting a tattoo where it is visible in normal clothing. What you do to your privates stays private, but your neck will be visible to every employer and customer for your entire life. Pick spots that can be concealed and are more amenable to future modification, like upper legs or the back. When the skin is thin, it's more difficult and painful to remove and alter.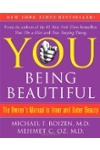 Continue Learning about Healthy Skin