How does wheat germ improve skin health?
Naturopathic doctor and licensed acupuncturist Pina LoGiudice explains how wheat germ can improve the health of your skin. Watch Dr. LoGiudice's video for information on natural remedies.
Wheat germ improves skin health in the following ways:
• Wheat germ is rich in zinc, which plays a crucial role in the production of new skin cells. It also has anti-inflammatory properties to help prevent eczema; recent studies even indicate that wheat germ can help reduce acne. Get half a cup of wheat germ per day for your daily dose of zinc. Try sprinkling it over salads and yogurt or adding it to smoothies.
This content originally appeared on
doctoroz.com
Continue Learning about Healthy Skin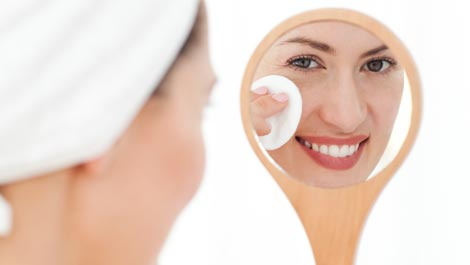 Staying out of the sun and away from tanning beds is the easiest way to get great-looking skin. The suns UVB and UVA rays cause skin damage, which is prematurely aging, and skin cancer. Every day you should wear a broad-spectrum s...
unscreen, which blocks UVB and UVA rays, with an SPF of 15 or higher. Reapply at least every two hours while outdoors. For a dewy glow, use skin-care products with 10 ingredients or less to reduce irritation, use moisturizer and feed your skin from within. Dark chocolate and antioxidant-rich foods such as cantaloupe, citrus fruits, blueberries and leafy greens improve the skin's appearance.
More