Watch as board certified dermatologist Dr. Anne Chapas explains how your genes and heredity can affect skin aging.
Intrinsic aging is a process that happens to everyone. The rate at which intrinsic aging happens is determined by the genes you inherited from your family tree. However, the good news is that this natural process has relatively little to do with what causes your skin to look old. All of us over time gradually lose some collagen and elastic tissue, important components that keeps the skin plump and smooth. Some lucky souls are blessed with genes that slow down that loss. Still, even people who are programmed to lose collagen at a brisker rate won't show particularly dramatic effects unless the causes of extrinsic aging accelerate the process.
Continue Learning about Healthy Skin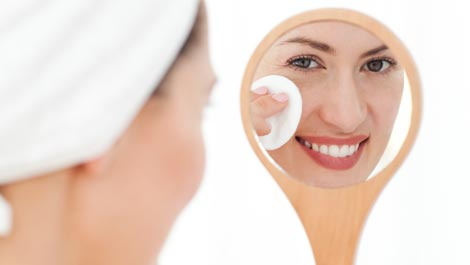 Staying out of the sun and away from tanning beds is the easiest way to get great-looking skin. The suns UVB and UVA rays cause skin damage, which is prematurely aging, and skin cancer. Every day you should wear a broad-spectrum s...
unscreen, which blocks UVB and UVA rays, with an SPF of 15 or higher. Reapply at least every two hours while outdoors. For a dewy glow, use skin-care products with 10 ingredients or less to reduce irritation, use moisturizer and feed your skin from within. Dark chocolate and antioxidant-rich foods such as cantaloupe, citrus fruits, blueberries and leafy greens improve the skin's appearance.
More