The reasons behind your skin's behavior provide not only clues to a prescription but a way to prevent a problem from happening. If you learn that using a certain type of topical ingredient or eating a particular kind of food exacerbates a condition, you can avoid it. For instance, eating spicy food and drinking alcohol tend to make rosacea worse. If that happens to be the case for you, managing the problem is clear: an ounce of prevention is worth a pound of cure.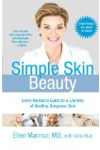 You can prevent many skin problems by maintaining a healthy lifestyle, practicing daily skin care, protecting your skin from the sun, and checking your skin for signs of cancer or other problems. Wear sunscreen when you are outdoors. Do regular skin self-exams, and if you see anything that's suspicious, ask your dermatologist to check it out. You also may want to use a moisturizer that contains antioxidants to help protect your skin. A nutritious diet and regular exercise also play key roles in keeping your skin healthy.

Talk to your primary doctor or dermatologist about other ways to prevent skin problems.
Continue Learning about Healthy Skin