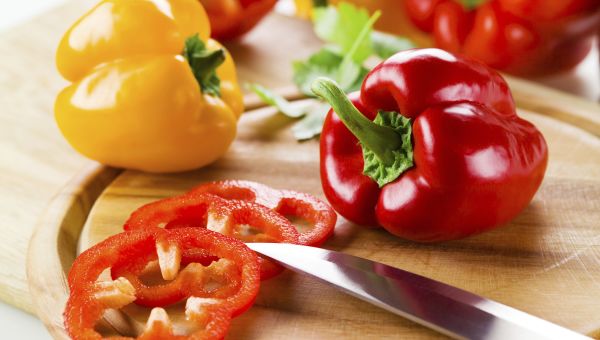 No need to feel pasty faced in February. You can get your summer blush back -- even midwinter -- just by making a few special picks in the produce aisle.
Turns out the antioxidant compounds in red, orange, and yellow produce can give your face a healthy glow -- if you eat proper amounts of them. So pick up those red bell peppers, grab a bag of oranges, and snap up some yellow string beans this week.
Color in Your Crisper Drawer
The special compounds that make skin look bright and healthy? Carotenoids. And research shows that -- when eaten in high amounts -- carotenoid-containing fruits and vegetables can give complexions a warm hue similar to the golden glow of a light summer tan. In fact, a "produce glow" may look even better than a tan. When people in a study rated faces with carotenoid pigmentation, with suntans, or with no food- or sun-induced glow at all, most folks deemed the carotenoid-colored complexions the healthiest and most attractive looking of the three groups.
Inner Glow, Outer Glow
The extra-good news is that, unlike a tan, a carotenoid glow doesn't just look healthy. It actually is healthy. Mounds of research show that carotenoids help enhance both immune-system function and reproductive health. So a healthy-looking, produce-induced glow on the outside may be a clear indicator of good things happening on the inside as well.
Could your skin use a pick-me-up? Watch this video with Robin Miller, MD, for four steps to glowing skin.