Fresh Beet Hummus
Serves: 4

Ingredients
4 medium beets
1 cup cooked chick peas
1/4 cup unhulled sesame seeds
2 tablespoons water
2 tablespoons lemon juice
1 garlic clove
2 teaspoons ground cumin
pinch black pepper
Directions
Scrub beets, cover with water in a sauce pan and simmer until tender, about 30 minutes. Peel when cool enough to handle.
Place beets, chick peas, sesame seeds, water, lemon juice, garlic, cumin and black pepper in a food processor or high powered blender and pulse until smooth.
Serve on top of sliced cucumber or zucchini rounds or as a dip with assorted raw vegetables.
CALORIES 162; PROTEIN 7g; CARBOHYDRATES 22g; TOTAL FAT 5.9g; SATURATED FAT 0.8g; SODIUM 71mg; FIBER 5.7g; BETA-CAROTENE 24mcg; VITAMIN C 8mg; CALCIUM 133mg; IRON 3.2mg; FOLATE 170mcg; MAGNESIUM 71mg; ZINC 1.6mg; SELENIUM 2.7mcg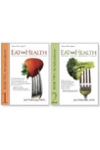 Continue Learning about Recipes for Healthy Cooking