Kale Pesto Over Pasta And Beans
Serves: 6

Ingredients
6 ounces whole wheat or brown rice penne pasta, cooked al dente
1 bunch kale, tough stems removed and chopped
1/2 cup pine nuts, lightly toasted*
5 cloves garlic, minced
1/4 cup unsweetened soy, hemp or almond milk
1 tablespoon fresh lemon juice
1 tablespoon olive oil
1/4 teaspoon crushed red pepper flakes
6 cups organic baby spinach
3 cups cooked cannellini beans* or 2 (15 ounce) cans cannellini beans low sodium or no salt added, drained
Directions
Cook pasta according to package directions.
Steam kale until tender and pat dry.
In a food processor, combine steamed kale, pine nuts, garlic, soy milk and lemon juice until a thick pesto is formed.
In a non-stick skillet, heat olive oil and red pepper flakes for 1 minute over medium heat.
Add spinach and heat for 3 minutes or until spinach is soft.
Add pesto.
Mix pasta and beans. Pour sauce over top.
* Lightly toast pine nuts in a pan over medium heat for 3 minutes, shaking pan frequently.
* Use 1 cup dry beans.

CALORIES 446; PROTEIN 22g; CARBOHYDRATES 67g; TOTAL FAT 11.7g; SATURATED FAT 1.2g; SODIUM 43mg; FIBER 12g; BETA-CAROTENE 6535mcg; VITAMIN C 115mg; CALCIUM 274mg; IRON 8.4mg; FOLATE 261mcg; MAGNESIUM 179mg; ZINC 3.5mg; SELENIUM 20.8mcg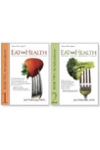 Continue Learning about Recipes for Healthy Cooking