Healthy Chocolate Cake
Serves: 12

Ingredients
CAKE:
1 2/3 cups whole wheat pastry flour
1 teaspoon baking powder
3 teaspoons baking soda
3 cups pitted dates, divided
1 cup pineapple chunks in own juice, drained
1 banana
1 cup unsweetened applesauce
1 cup shredded beets
3/4 cup shredded carrots
1/2 cup shredded zucchini
4 tablespoons Dr. Fuhrman's Cocoa Powder or other natural cocoa powder
1/2 cup currants
1 cup chopped walnuts
1 1/2 cups water
2 teaspoons vanilla extract
CHOCOLATE NUT ICING:
1 cup raw macadamia nuts or raw cashews, unsalted
1 cup vanilla soy, hemp or almond milk
2/3 cup pitted dates
1/3 cup hazelnuts
2 tablespoons cocoa powder
1 teaspoon vanilla extract
Directions
Preheat oven to 350 degrees.
Mix flour, baking powder, and baking soda in a small bowl. Set aside.
In blender or food processor, puree 3 cups of the dates, pineapple, banana, and applesauce.
Slice remaining 1/2 cup dates into 1/2 inch thick pieces.
In large bowl, mix sliced dates, beets, carrots, zucchini, cocoa powder, currants, walnuts, water, vanilla and flour mixture.
Add the blended mixture and mix well.
Spread in a 9.5" X 13.5" nonstick baking pan.
Bake for 1 hour or until a toothpick inserted into the center comes out clean.
ICING:
Using a high powered blender*, combine all icing ingredients until smooth and creamy.
Place a dollop over warm cake and serve.
If desired, you may spread on cooled cake instead.
* A food processor may be used to combine icing ingredients but the icing will not be as smooth.

CALORIES 454; PROTEIN 10g; CARBOHYDRATES 81g; TOTAL FAT 14.7g; SATURATED FAT 1.9g;
SODIUM 347mg; FIBER 10.7g; BETA-CAROTENE 596mcg; VITAMIN C 6mg; CALCIUM 86mg; IRON 3.4mg; FOLATE 60mcg; MAGNESIUM 130mg; ZINC 2mg; SELENIUM 17mcg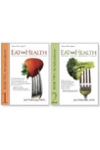 Continue Learning about Recipes for Healthy Cooking