This colorful salad includes a rainbow of ingredients that are sure to please. Along with fiber-rich black beans, the other main ingredient in this dish is spinach. Known as a superfood, spinach is full of antioxidants, vitamin C, iron and many other nutrients.
Layered Black Bean And Spinach Salad
Makes: 6 servings
Prep Time: 10 min.
Cook Time: 10 min.
Ingredients
6 tablespoons extra-virgin olive oil or canola oil
3 tablespoons freshly squeezed lemon juice
3 tablespoons rice vinegar
1 tablespoon prepared mustard
Salt & freshly ground pepper
12 cups baby spinach, stems removed, loosely packed
3 cups cherry tomatoes, halved
1 medium yellow bell pepper, seeded, cut into quarters and thinly sliced
1 medium red bell pepper, seeded, cut into quarters and thinly sliced
2 cans (15-oz each) black beans, drained and rinsed
1 cup shredded reduced-fat sharp cheddar cheese
1 medium avocado, peeled, pitted and sliced into 1/2-inch pieces
Directions

1. Whisk together the olive oil, lemon juice, vinegar and mustard in a small bowl. Season with salt and pepper.
2. Set this dressing aside. Layer the salad in a deep, clear glass bowl as follows:
6 cups of spinach leaves,
1-1/2 cups of tomatoes,
1/2 of the yellow bell pepper,
1/2 of the red bell pepper,
1/2 of the beans, and 1/2 cup shredded cheese.
8. Repeat the procedure.

9. Top the salad with the avocado.

10. Serve by passing the salad around the table, followed by the dressing.
Black Bean Mango Salad
Serves: 6

Ingredients
1 mango, peeled, pitted and cubed
2 tablespoons chopped fresh cilantro
4 green onions, thinly sliced
1 medium red bell pepper, seeded and chopped
1 cup frozen corn, thawed or fresh corn off the cob
3 cups cooked black beans* or 2 (15 ounce) cans black beans, no-salt-added or low sodium, drained
3 tablespoons fresh lime juice
1 teaspoon minced fresh garlic
1 teaspoon dried oregano
1 teaspoon ground cumin
dash chili powder
9 cups chopped romaine lettuce
Directions
If using fresh corn on the cob, steam for 7 minutes or until tender, drain, cool and cut kernels off the cob, cutting close to the cob.
Mix all the ingredients, except the lettuce. Allow salad to stand at least 15 minutes before serving. Serve on a bed of chopped green lettuce.
The vegetable mixture can be made a day ahead and refrigerated. To do so, combine all the ingredients except the mango. Add the mango and a splash of lime juice just before serving.
* Use 1 cup dried beans.

CALORIES 279; PROTEIN 16g; CARBOHYDRATES 55g; TOTAL FAT 1.7g; SATURATED FAT 0.3g; SODIUM 17mg; FIBER 17.7g; BETA-CAROTENE 5005ug; VITAMIN C 91mg; CALCIUM 106mg; IRON 4.9mg; FOLATE 398ug; MAGNESIUM 135mg; ZINC 2.2mg; SELENIUM 2.9ug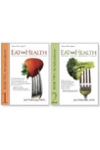 Continue Learning about Recipes for Healthy Cooking