As a delicious alternative to a whole meatloaf, these mini versions are full of flavor, but low in carbs. Prepared with lean ground beef and whole grain bread crumbs, then seasoned with Worcestershire sauce and fresh thyme, Baby Meatloaves are also simple enough to make for a weeknight meal.
Baby Meatloaves
Ingredients
1 tsp olive oil
1/2 medium onion, finely chopped
2 tsp fresh thyme, chopped
1 lb lean ground beef (10% fat)
2 eggs, beaten
1 cup tomato sauce, low sodium, no sugar added, divided
1 tbsp tomato paste
2 tsp Worcestershire sauce
3/4 cup whole grain bread crumbs
1/8 tsp salt (optional)
1/8 tsp black pepper
1/4 cup unsweetened or reduced sugar ketchup
1 medium garlic clove, pressed
cooking spray
Directions
Preheat the oven to 375°F.
In large bowl, with hands, mix olive oil, onions, thyme, beef, beaten egg, 1/2 cup tomato sauce, tomato paste, bread crumbs, garlic, pepper, and salt, if desired.
Coat roasting pan with cooking spray. Divide meat mixture into four portions. Form into loaves. Place on prepared roasting pan. Bake 20 minutes.
While loaves are baking, in small saucepan, heat ketchup and remaining tomato sauce. Simmer over low heat for 5 minutes, stirring frequently.
Remove roasting pan from oven. Brush tomato-ketchup mixture over each meatloaf. Bake for 10 more minutes until meat thermometer reads 140°F for medium rare or 160°F for well done.
Remove from oven. Let rest for 5 minutes. Cut each loaf in half and serve.
Additional Information:
These loaves freeze well uncooked or cooked. If whole grain bread crumbs are not available, they can be homemade by toasting one slice of bread, then grinding the cooled toasted bread in a food processor. One slice of bread yields about 1/3 cup of bread crumbs.
Makes 8 Servings
Amount Per Serving
Note:
Optional items are not included in nutritional facts.
Calories 197.8
Total Carbs 11.6g
Dietary Fiber 0.9g
Sugars 3.2g
Total Fat 8.9g
Saturated Fat 3.1g
Unsaturated Fat 5.8g
Potassium 268.6g
Protein 16.6g
Sodium 203.9g
Home-Style Meatloaf

Meatloaf:
2 Tbsp. butter
½ cup grated carrots
½ cup chopped celery
½ cup diced onion
1 garlic clove, finely chopped
2 lbs. lean ground beef
2 large eggs
1 tsp. salt
1 tsp. pepper
1 tsp. dried oregano
2 Tbsp. Dijon mustard
½ cup Scott's Barbecue Sauce

Preheat oven to 350° F. In a saucepan, melt the butter over medium heat and add the carrots, celery, onion and garlic. Sauté until vegetables are done; let cool. Once cooled, add the vegetables to a large bowl along with the next six ingredients; mix thoroughly by hand. Press into a well-oiled loaf pan and spread barbecue sauce over the top. Bake for 1 hour or until the internal temperature reaches 150° F. Remove and let rest for 10 minutes.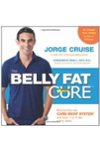 Sometimes I like to lighten-up the flavor of meatloaf by replacing the ground beef with ground turkey. These mini loaves are also a bit more appealing on the plate compared to the traditional presention. Try this moist, flavorful alternative:
Mini Turkey Meatloaves
1

pound

lean ground turkey

1

medium

zucchini, shredded

1

cup

onion, finely chopped

1

cup

red bell pepper, finely chopped

⅓

cup

uncooked bulgur

1

egg, lightly beaten

1

tablespoon

Dijon mustard

½

cup

chili sauce

½

teaspoon

salt

¼

teaspoon

pepper
❶ Preheat oven to 400°F. Generously spray a nonstick muffin pan with cooking spray.
❷ In a large bowl, carefully fold the turkey, zucchini, onion, red pepper, bulgur, egg, mustard, chili sauce, salt, and pepper together until just mixed. Portion the mixture into the muffin cups.
❸ Bake until the meatloaves are cooked through, about 25 minutes.
makes 4 servings
Continue Learning about Recipes for Healthy Cooking