What is a healthy vegetarian butternut squash recipe?
Butternut squash with green cabbage and toasted sesame seeds is a healthy vegetarian meal.
The naturally sweet flavors of the squash, cabbage, and onion are rounded out by the nuttiness of toasted sesame seeds and sesame oil. Try this recipe:
Yield: 6 servings (serving size: 1 cup)
Ingredients:
1 tablespoon sesame oil
5 cups cubed peeled butternut squash (about 2 pounds)
1 cup diced onion
8 cups green cabbage (1 medium head)
1/2 cup water
2 tablespoons sesame seeds, toasted
1 tablespoon low-sodium soy sauce
Directions:
Microwave butternut squash cubes on high for 8 minutes with an inch of water coating the bottom of the dish. Hint: To save time, you can purchase butternut squash peeled and pre-cubed. Another option: Pre-bake whole butternut squash in oven at 375 degrees for 45-60 minutes, then peel off flesh and slice into cubes.
Heat sesame seeds on nonstick skillet over medium heat until lightly toasted to a golden- brown color and a nutty aroma is released. Watch seeds carefully to prevent them from burning. Set seeds aside on plate.
Heat oil in a large nonstick skillet over medium-high heat. Add onion; sauté for 7 minutes or until lightly browned. Stir in cabbage, softened squash and water; cover and cook 5 minutes or until tender.
Stir in sesame seeds and soy sauce.
Nutritional Information: Calories per 1 cup serving: 128
Continue Learning about Recipes for Healthy Cooking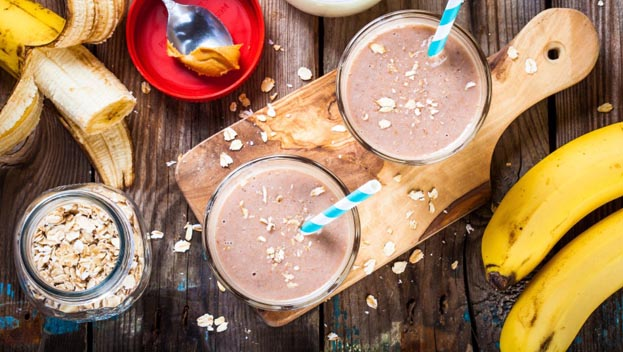 Discover healthy, delicious recipes for breakfast, lunch, dinner and desserts.