This delicious brownie do-over has a nice light texture and indulgently rich chocolate flavor. Enjoy as a tasty special-occasion dessert, or have it as often as you like -- it has no sugar!
Outrageous Chocolate Brownie
Brownie:
¾ cup unsalted butter, softened
1½ cups Joseph's Maltitol Sweetener syrup
1½ tsp. vanilla extract
3 eggs
¾ cup flour
½ cup cocoa
½ tsp. baking powder
½ tsp. salt
Optional Glaze:
½ cup heavy cream
2 oz. unsweetened baking chocolate
¼ cup maltitol sweetener syrup
2-5 packets Truvia, to taste
For the brownies: Preheat oven to 350° F. Butter an 8" square pan. In a bowl, blend softened butter with maltitol syrup and vanilla. Add eggs and beat well. Combine flour, cocoa, baking powder and salt. Add to egg mixture and stir until well blended. Pour batter into prepared pan and bake for 40-45 minutes. Cool completely.
For the glaze: Heat cream and chocolate over low heat and stir frequently until melted. Remove from heat and whisk in maltitol syrup until smooth. Add Truvia one packet at a time to taste.
Pour glaze over the brownies and let set before cutting into 2" squares.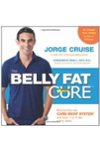 Continue Learning about Recipes for Healthy Cooking