Add stevia to plain oatmeal, as flavored oatmeals overdo it on sugar. You can add cinnamon to provide a powerful hit of antioxidant. Try the following recipe:
Sweet Apricot Oatmeal
½ cup Quaker Instant Oatmeal Original
1 packet of stevia
1 Tbsp. Nature's Hollow Sugar Free Apricot Preserves
¼ tsp. cinnamon
1 Tbsp. chopped pecans
For the oatmeal: Prepare oats with water according to package instructions. Put the cooked oatmeal in a bowl; sweeten with stevia to taste and swirl in the apricot preserves. Sprinkle with cinnamon and pecans.
Serve the oatmeal with sausage links, prepared as directed on package.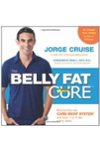 Continue Learning about Recipes for Healthy Cooking