For a fun presentation, make this quiche in single-serving quiche pans.

Ham-Crusted Breakfast Quiche

Makes: 6 servings

Ingredients

6 oz. smoked ham, thinly sliced
1 cup half-and-half
6 eggs
Salt and pepper, to taste
Pinch nutmeg (optional)
½ cup mushrooms, sliced
1 small leek -- white part only, finely chopped
1 cup Swiss cheese, grated

Directions

Preheat oven to 425° F.

Line a 9" pie dish with overlapping slices of ham. Cut off any excess ham that hangs over. Chop the
excess ham and set aside.

In a medium bowl, combine eggs, half-and-half, salt, and pepper (and nutmeg if you choose) until
well mixed but not foamy. Add mushrooms, leek, Swiss cheese, and any reserved chopped ham.
Pour slowly into ham-lined pie plate.

Bake at 425° F for 15 minutes, then reduce heat to 325° and bake until a knife inserted into the
center comes out clean, about 25–30 minutes.

Serve warm.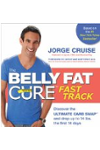 Continue Learning about Recipes for Healthy Cooking