Super Cheesy Ham Omelette
Omelette:
3 eggs
2 Tbsp. half-and-half
Salt and pepper, to taste
Cooking spray
2 slices of ham, diced (approximately ⅓ cup)
¼ cup shredded cheddar cheese
For the omelette: Whisk the eggs and half-and-half; season to taste. Heat a small nonstick pan over medium-low heat, and spray cooking spray liberally over the pan. Add the egg mixture and swirl to coat the pan; leave and let the eggs "set up." When the sides start to pull away, add ham and cheese to half of the pan. Fold one side over the other, creating a half moon and remove from heat.
Serve the omelette with bacon, hash browns, a toasted and buttered English muffin and a side of preserves.
Other sides:
1 Rudi's Organic Bakery Whole Grain Wheat English Muffin
1 Tbsp. butter
1 Tbsp. Nature's Hollow Sugar Free Raspberry Preserves
½ cup Cascadian Farm Hash Browns -- prepared according to package directions
2 strips of bacon, cooked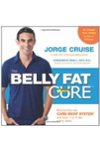 Continue Learning about Recipes for Healthy Cooking