Try this recipe for pork tenderloin with apple-onion chutney.
Servings: 2 (4-ounce pork and 1/2 cup chutney each)
Start to finish: 30 minutes
Ingredients:
1 8-ounce piece pork tenderloin
1/8 teaspoon dried thyme, crushed
1/8 to 1/4 teaspoon black pepper
3/4 cup thinly sliced onion
8 ounces apples, cored and sliced
1/4 cup water
2 tablespoons cider vinegar
1 teaspoon honey
1/4 teaspoon salt
1/8 teaspoon ground cumin (optional)
Trim fat from pork. Cut meat in half crosswise. Place each piece, cut side down, between two pieces of plastic wrap. Pound lightly with the flat side of a meat mallet to 1/2-inch thickness. Remove plastic wrap. Sprinkle meat with the thyme and pepper.
Lightly coat an unheated large nonstick skillet with nonstick cooking spray. Add pork. Cook over medium-high heat for 6-9 minutes or until done (145 degrees F), turning once. Transfer pork to a plate. Cover; keep warm.
For chutney, in the same skillet cook onion about 4 minutes or until tender, stirring occasionally. Stir in apple slices, water, vinegar, honey, salt and cumin (if desired). Bring to a boil; reduce heat. Simmer, uncovered, for 4-5 minutes or until the liquid is almost evaporated and the apples are tender, stirring occasionally. Return pork to skillet; heat through. Divide pork and chutney between two serving plates.
Per serving: 219 calories, 2 grams (g) total fat (1 g saturated fat), 73 milligrams (mg) cholesterol, 344 mg sodium, 24 g carbohydrates (4 g fiber, 17 g sugars), 25 g protein
Exchanges: 1 vegetable, 1 fruit, 3 lean meat
Continue Learning about Recipes for Healthy Cooking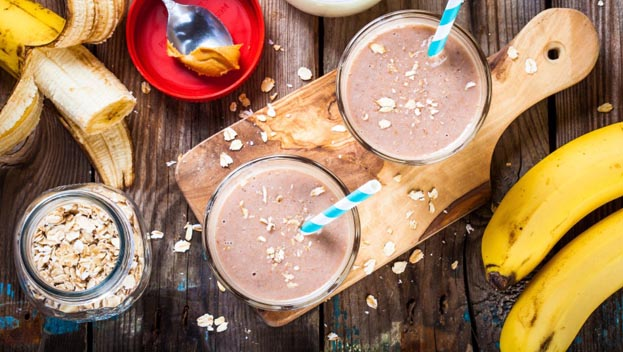 Discover healthy, delicious recipes for breakfast, lunch, dinner and desserts.