I love guac, and Roasted Jalapeño Guacamole with Toasted Pumpkin Seeds is one of my favorites!
Roasted Jalapeño Guacamole with Toasted Pumpkin Seeds
How much heat can you handle? Enjoy the smoky flavor of roasted jalapeño and the crunch of toasted pumpkin seeds in this delicious guacamole recipe.
Prep: 15 mins
Cook: 20 mins
Yields: 4 servings
Ingredients
6 tbsp raw pumpkin seeds
2 medium jalapeño peppers
1 avocado, flesh coarsely mashed with a fork
3 tbsp finely chopped red onion
1 small plum tomato, seeded and chopped
3 tbsp chopped fresh cilantro
1 tbsp lime juice
1/2 tsp sea salt
Directions
1 Preheat oven to 300F.
2 Spread the pumpkin seeds on a medium baking sheet and bake, stirring occasionally, until lightly toasted, 10-12 minutes. Spread on a plate to cool for 5 minutes.
3 Preheat broiler.
4 Place jalapeños on a baking sheet and broil 4 inches from the heat, turning occasionally, until skin is blistered, 4-5 minutes.
5 Remove from oven and allow to cool for 5 minutes, then peel off and discard charred skins. Dispose of seeds and stems and finely chop the peppers.
6 Combine the pumpkin seeds, peppers, and remaining ingredients in medium bowl and mix well. Serve with bean or lentil chips, sliced veggies, or on top of a burger or grilled chicken breast.
Originally published in The Virgin Diet Cookbook, Grand Central Life & Style, 2014
Click here for complete nutrition info for this recipe. Guacamole Piña
Makes: 6 servings
Prep time: 15 minutes
Cook time: 0 minutes
Ingredients
1 DOLE® Tropical Gold Pineapple
2 ripe DOLE Avocados
1/4 cup nonfat sour cream
1/2 teaspoon garlic salt
1/4 cup minced green onion
2 tablespoons diced green chiles
Dash cayenne pepper
Directions
Cut pineapple into "scoop" shape by cutting up from the bottom halfway, using a long sharp knife.
Then with knife at a 45-degree angle, cut down from side of pineapple about 3 inches from the crown to the first cut. Remove this wedge.
Remove fruit from both sections using a curved knife, leaving large shell intact.
Core and chunk fruit; pile into shell.
Make guacamole by peeling, pitting and mashing avocados.
Stir in remaining ingredients (except pineapple).
Serve pineapple chunks with picks to dip into guacamole.
This guacamole recipe contains all the flavor and crunch you need for your next social event.

Christy's Creamy Guacamole

Makes: 4 servings

Ingredients

4 large avocados
2 Tbsp. lime juice
1 jalapeño, diced (optional)
½ cup sour cream
Salt and pepper, to taste
1 large cucumber

Directions

Add the avocados, lime juice, sour cream, salt, and pepper (and jalapeño, if you wish) to
bowl; mix and mash thoroughly.

Cut cucumber horizontally into slices that are about 1⁄8" thick. Dip the cucumber chips in
the guacamole for a flavorful crunch.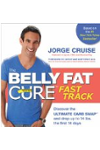 Continue Learning about Recipes for Healthy Cooking