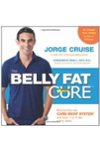 Veggie doesn't always mean healthy. One fast food veggie burger has more than half the amount of sugar you should have in one day. By using Morningstar
Farms Grillers Prime patties, you can make a veggie burger with no sugar.
Very Veggie Burger
4 Morningstar Farms Grillers Prime Veggie Burgers
4 Tbsp. mayonnaise
4 Tbsp. Dijon mustard
4 Food for Life Ezekiel 4:9 Sprouted Grain Burger Buns
1 cup alfalfa sprouts
4 thin slices of red onion
4 Tbsp. Heinz Dill Relish
Preheat grill to medium to high heat (veggie burgers can be made in the microwave, but a grill is recommended). When the grill is ready, cook each patty about 3 minutes or until middle is cooked through.
In a small bowl, stir together the mayonnaise and Dijon mustard. Spread the mixture on the buns, and build the burgers using sprouts, onions and relish.