Fresh Fruit Tacos
Makes: 4 servings
Prep time: 30 minutes
Cook time: 0 minutes
Ingredients
3 tablespoons sugar
1 teaspoon ground cinnamon
4 (6-inch) whole wheat flour tortillas
2 tablespoons water
1 package (4-serving size) instant sugar-free vanilla or chocolate pudding mix
1 teaspoon grated lemon peel
1 teaspoon vanilla extract
1 DOLE® banana, peeled, sliced
1 DOLE mango, peeled, sliced
1 DOLE kiwi fruit, peeled, sliced
1/2 cup DOLE strawberries or raspberries
Directions
Combine sugar and cinnamon. Brush tortillas lightly with water. Sprinkle sugar mixture over both sides of tortillas.
Spray large custard cups with nonstick cooking spray. Gently press tortillas into cups. Bake at 400 degrees F, 10 minutes or until lightly browned. Cool.
Prepare pudding according to package directions. Stir lemon peel and vanilla into pudding.
Combine banana, mango, kiwi and strawberries, in small bowl.
Arrange tortilla shells on dessert plates. Spoon about 1/2 cup pudding into each shell. Spoon fruit over pudding in shells.
Great Ground-Beef Tacos
Tacos:
1 Tbsp. chili powder
1 tsp. cumin seed
1 tsp. cayenne pepper
1 Tbsp. extra-virgin olive oil
1 small jalapeño, diced
3 cloves garlic, finely chopped
¼ cup chopped onions
1 lb. lean ground beef
1 cup shredded Mexican cheese blend
1 cup shredded iceberg lettuce
½ cup chopped green onions
½ cup diced tomato
¼ cup finely chopped cilantro
8 (6") Mission Yellow Corn Tortillas
Other sides:
8 Tbsp. La Victoria Salsa Suprema
4 Tbsp. sour cream
8 Tbsp. Wholly Guacamole
For the tacos: In a large skillet, toast spices over medium-high heat for 1 minute or until fragrant. Add oil to the pan. Sauté the jalapeño, garlic and onions for 1 minute; crumble in the meat. Stirring frequently, cook until the meat is brown; drain and set aside.
Warm each tortilla over a gas flame or in a pan; fill with meat, cheese, lettuce, green onions and tomatoes. Garnish with chopped cilantro.
Serve with sides of salsa and guacamole.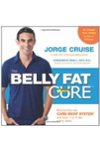 Continue Learning about Recipes for Healthy Cooking