Pepper Fiesta Shrimp
Shrimp:
2 Tbsp. extra-virgin olive oil
1 small jalapeño, seeded and diced
3 garlic cloves, minced
1½ lbs. frozen, uncooked medium shrimp; thawed and peeled
½ cup sliced red bell pepper
½ cup sliced green bell pepper
½ cup sliced yellow bell pepper
2 Tbsp. chopped cilantro
Other sides:
2 cups Uncle Ben's Country Inn Mexican Fiesta Rice, cooked
1 lime, cut into 8 wedges
Heat a sauté pan to medium heat and add the oil, jalapeno and garlic. When the garlic is fragrant, add the shrimp and sauté for 2 minutes. Add the bell peppers and sauté for 3 minutes or until the shrimp are opaque and the peppers are done to your liking. Remove from heat and toss with cilantro.
Serve immediately over a bed of rice with lime wedges on the side.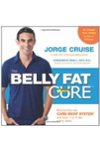 Continue Learning about Recipes for Healthy Cooking