The combination of salmon and asparagus makes this a delicious meal with exceptional nutritional value.

Salmon With Dill Sauce and Asparagus

Makes: 4 servings

Ingredients

1 lb. asparagus, ends trimmed
3 Tbsp. olive oil
Salt and pepper, to taste
4 salmon fillets, 5 oz. each
1 tsp. balsamic vinegar

For Dill Sauce:
½ cup Greek yogurt
2 Tbsp. mayonnaise
1 garlic clove, minced
2 Tbsp. heavy cream
1 tsp. chopped fresh dill
¼ tsp. dried oregano

Directions

Preheat oven to 425° F. Cover a baking sheet with foil. Toss asparagus with 2 Tbsp. olive oil and
place to one side of baking sheet.

Rub each salmon fillet all over with remaining 1 Tbsp. olive oil, season with salt and pepper, and
place on other side of baking sheet.

Roast salmon and asparagus for 13–15 minutes or until fish is just cooked through.

Combine yogurt, mayonnaise, garlic, heavy cream, dill, and oregano in a small bowl and chill in
refrigerator.

Place a quarter of the asparagus on each serving plate and drizzle with balsamic vinegar. Place
1 salmon fillet on each plate beside the asparagus and serve with 1 Tbsp. chilled dill sauce.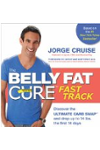 If you're fishing for a great source of calcium, canned salmon is a great catch. In this recipe, the salmon is transformed into patties and topped with a fiber-rich salsa.
Caribbean Salmon Patties With Black Bean-Pineapple Salsa
Makes: 4 servings
Prep Time: 25 min.
Cook Time: 8 min.
Ingredients
1 can (15 ounces) black beans, rinsed and drained
1 can (8 ounces) DOLE® Crushed Pineapple, drained
1/2 DOLE Red Bell Pepper, finely chopped
2 DOLE Green Onions, chopped
1/4 cup DOLE Cilantro, chopped
Juice of 1/2 lime (about 1 tablespoon)
1/2 teaspoon ground allspice
1 can (14.75 ounces) pink salmon, drained and flaked
1 large egg
2 tablespoons canola mayonnaise
1 tablespoon olive oil
Directions
Combine the beans, pineapple, bell pepper, green onions, cilantro, lime juice, and allspice in a large bowl. Toss to mix well. Set aside.
Combine the salmon, bread crumbs, egg, and mayonnaise in another large bowl. Form the mixture into 8 patties.
Heat the olive oil in a large nonstick skillet over medium-high heat. Cook the patties 2-3 minutes per side, until brown.
Continue Learning about Recipes for Healthy Cooking