Here's a healthy recipe for rice pilaf with fruit and nuts:
Ingredients:
1 3/4 cups reduced-sodium chicken broth
1 3/4 cups plus 2 tablespoons water
3/4 teaspoon salt
1 3/4 cups medium-grain brown rice
1 tablespoon olive oil
1 cup finely chopped sweet onion
1/4 cup chopped dried apricots
2 teaspoons lemon zest
1/4 teaspoon black pepper
2 tablespoons chopped fresh parsley
1/4 cup slivered almonds
Method:
Combine chicken broth, 1 3/4 cups water, and salt in saucepan. Bring to a boil then add brown rice. Reduce heat to low, cover and simmer for 40 minutes.
After 30 minutes, heat olive oil and onion in a sauté pan over medium-low heat for 5 minutes.
Add apricots, lemon zest, 2 tablespoons of water and black pepper. Stir well and remove from heat.
Remove rice from heat and let sit, covered, for 5 minutes. Add parsley and almonds, then toss with contents from sauté pan.
Nutritional Information (per serving):
Servings: 8
Calories: 104
Total fat: 4g
Cholesterol: 0mg
Sodium: 342mg
Potassium: 144g
Total carbohydrate: 16g
Protein: 3g
Trinity Health is a Catholic health care organization that acts in accordance with the Catholic tradition and does not condone or support all practices covered in this site. In case of emergency call 911. This site is educational and not a substitute for professional medical advice, always seek the advice of a qualified healthcare provider.
Continue Learning about Recipes for Healthy Cooking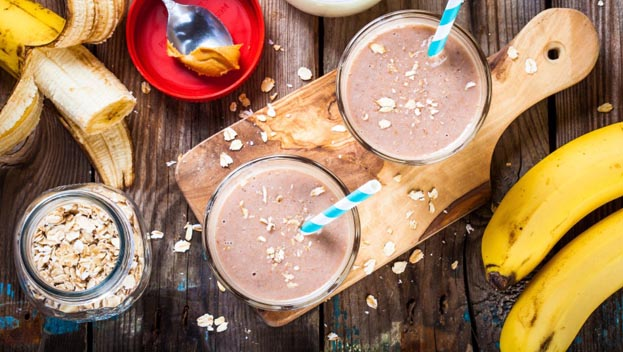 Discover healthy, delicious recipes for breakfast, lunch, dinner and desserts.