A classic salad recipe that's perfect for lunch or Sunday brunch.

Belly Fat Cure Chopped Salad

Makes: 4 servings

Ingredients

For Dressing:
2 Tbsp. chopped shallots
½ tsp. dried oregano
½ tsp. dried basil
2 Tbsp. red wine vinegar
3–4 dashes hot sauce
1⁄3 cup olive oil
½ cup good-quality blue cheese
Salt and pepper, to taste

For Salad:
1 head romaine lettuce, chopped into ¼"-wide strips
4 hard-boiled eggs, chopped
2 avocados, diced
1 Roma tomato, seeded and diced
2 green onions, sliced
1½ cups diced turkey breast
1½ cups diced ham

Directions

For dressing, combine shallots, dried oregano, dried basil, red wine vinegar, and hot sauce in a
small bowl. Slowly whisk in olive oil until combined. Crumble blue cheese and stir in; season with
salt and pepper to taste. Chill for an hour.

Arrange the salad ingredients on chilled plates. Spoon dressing over salads and serve.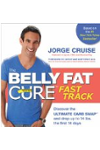 Continue Learning about Recipes for Healthy Cooking