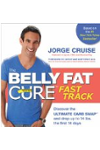 Limestone or butter lettuce also makes a great "hamburger roll."

Black and Blue Burgers

Makes: 4 servings

Ingredients

4 oz. good-quality blue cheese (not the precrumbled kind)
4 oz. butter, softened
1½ lbs. ground chuck
Blackened seasoning
Olive oil
Salt and pepper, to taste
1 Tbsp. butter
4 oz. mushrooms
4 outer leaves butter lettuce
Dijon mustard, for serving

Directions

Crumble blue cheese into a bowl. Add 4 oz. butter and mash together with a fork. Place mixture on
a piece of plastic wrap and shape into a 2"-diameter log. Wrap in plastic and refrigerate until firm.

Divide ground beef into 8 equal patties. Slice the blue cheese butter into thin pieces and place on
4 of the burger patties, leaving a border. Top each burger with another patty. Pinch the edges together
firmly and reshape into a round patty of even thickness. Generously season both sides and
edges of the burgers with blackened seasoning. Cover and refrigerate until ready to cook.

Preheat grill for direct cooking over high heat. (Be sure to brush and oil the grate well before
cooking.)

While the grill is heating, heat a medium skillet over medium-high heat and add 1 Tbsp. butter.

When the butter is melted and foaming subsides, add mushrooms; salt and pepper to taste. Turn
the heat down to medium and continue to cook for about 6–7 minutes or until the mushrooms are
nicely browned.

While the mushrooms are cooking, place the burgers on the grill and cook for about 5 minutes per
side, or until the center of the meat registers 160° F with a meat thermometer.

Serve burgers wrapped in lettuce leaves and topped with Dijon mustard and sautéed mushrooms.