This delicious dip is perfect for serving with raw vegetables.

Baked Artichoke Dip

Makes: 4 servings

Ingredients

2 (14-oz.) cans artichoke hearts, drained and chopped
4 green onions, chopped
3 cloves garlic, chopped
½ cup mayonnaise
½ cup sour cream
½ cup grated Parmesan cheese
2 Tbsp. lemon juice
¼ tsp. cayenne pepper
1⁄3 cup olive oil
Salt and pepper, to taste

Directions

Preheat oven to 350° F. Spray a 1-quart baking dish with olive oil cooking spray; set aside.

Place all chopped artichokes, green onions, and garlic in a food processor and pulse until finely
chopped. Add mayonnaise, sour cream, Parmesan cheese, lemon juice, and cayenne pepper;
pulse until just combined. With motor running, slowly pour in olive oil until thoroughly blended.

Season to taste with salt and pepper; transfer to prepared baking dish. Bake in preheated oven
40–45 minutes, until the mixture is set and top is golden brown.

Serve warm.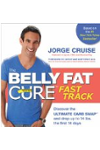 Continue Learning about Recipes for Healthy Cooking