If you're looking for a tasty entrée that never goes out of style, this sumptuous steak recipe will become a fast favorite.

Steak Béarnaise

Makes: 4 servings

Ingredients

4 (6-oz.) steaks, either filet mignon or cut of your choice
Salt and pepper
2 Tbsp. butter
1 Tbsp. olive oil

For Béarnaise Sauce:
2 Tbsp. mayonnaise
2 Tbsp. red wine vinegar
4 egg yolks
¼ cup fresh tarragon leaves, finely chopped
1⁄8 tsp. salt
2 sticks butter, cut into 2-Tbsp. pats

Directions

Preheat oven to 375° F.

Season both sides of the steaks generously with salt and pepper. In a large, heavy, ovenproof skillet,
heat together the butter and olive oil over medium-high heat until butter has melted and foaming
subsides. Place the steaks in the hot pan and cook until well seared on the first side, about 3
minutes. Turn the steaks and transfer the pan to the oven. Roast for about 5–8 minutes for medium
rare. Remove from oven and let stand for 5 minutes, then place on serving plates.

Have ready a double boiler, or a pan of simmering water and a stainless steel or glass bowl that will
act as a double boiler. Combine mayonnaise, vinegar, egg yolks, tarragon, and salt in the bowl of a
blender or food processor.

Melt butter in a small saucepan until it begins to boil; do not let it start to brown. Turn on the
blender or food processor and slowly pour in the melted butter.

Transfer sauce to the double boiler or bowl. Place over simmering water and stir constantly until
sauce thickens, about 2 minutes.

Spoon béarnaise sauce over steaks and serve.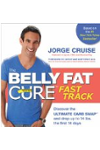 Steak with Roasted Garlic
Ingredients
1 or 2 whole garlic bulb(s)
3 to 4 teaspoons snipped fresh basil or 1 teaspoon dried basil, crushed
1 tablespoon snipped fresh rosemary or 1 teaspoon dried rosemary, crushed
1 tablespoon olive oil or cooking oil
1-1/2 pounds boneless beef sirloin steak or ribeye steaks, cut 1 inch thick
1 to 2 teaspoons cracked black pepper
1/2 teaspoon salt
Fresh oregano sprigs (optional)
Directions
Remove papery outer layers from garlic bulb(s), leaving individual garlic cloves attached to bulb(s). Cut off about 1/2 inch from top(s) of bulb(s) and discard. Fold a 20x18-inch piece of heavy foil in half crosswise. Trim into a 10-inch square. Place garlic bulb(s), cut side(s) up, in center of foil square. Bring foil up around garlic, forming a shallow bowl. Sprinkle with basil and rosemary; drizzle with oil. Completely enclose garlic in foil, twisting ends of foil on top.
For a charcoal grill, grill garlic on the rack of an uncovered grill over medium coals about 30 minutes or until garlic cloves are soft, turning garlic occasionally. Remove garlic from foil packet, reserving oil mixture. Cool slightly.
Meanwhile, trim fat from meat. In a small bowl combine pepper and salt; rub onto both sides of meat. While garlic is grilling, add meat to grill. Grill to desired doneness, turning once halfway through grilling. For sirloin steak allow 14 to 18 minutes for medium-rare (145 degree F) and 18 to 22 minutes for medium (160 degree F). For ribeye steaks, allow 11 to 15 minutes for medium-rare (145 degree F) and 14 to 18 minutes for medium (160 degree F). (For a gas grill, preheat grill. Reduce heat to medium. Place garlic, then meat on grill rack over heat. Cover and grill as above.)
To serve, cut meat into serving-size pieces. Squeeze garlic pulp from each clove onto the steak. Mash pulp slightly with a fork; spread over meat. Drizzle with reserved oil mixture. If desired, garnish with fresh oregano. Makes 6 servings.
Nutrition information
Per serving: Calories 251, Total Fat 15 g, Saturated Fat 5 g, Cholesterol 76 mg, Sodium 235 mg, Carbohydrate 2 g, Fiber 0 g, Protein 26 g. Daily Values: Vitamin C 3%, Calcium 2%, Iron 20%. Percent Daily Values are based on a 2,000 calorie diet
Continue Learning about Recipes for Healthy Cooking