This recipe calls for baking your own chicken, but you can also use a store-bought rotisserie chicken instead to cut back on cooking time.
Seasoned Chicken Burrito
Burrito:
4 large chicken breasts
Salt and pepper, to taste
½ cup canned Progresso Black Beans, drained
4 La Tortilla Factory Organic Wheat Tortillas, Low Fat, Carb Cutting
1 cup Uncle Ben's Country Inn Mexican Fiesta Rice, cooked
1 cup shredded Mexican cheese blend
1 cup shredded iceberg lettuce
½ cup chopped onions
¼ cup chopped cilantro
1 jalapeño, seeded and finely chopped
½ cup chopped tomatoes
1 avocado, diced
Other sides:
½ cup La Victoria Salsa Suprema
4 Tbsp. sour cream
Preheat oven to 400° F. Season the chicken with salt and pepper and place in the oven for 20-25 minutes or until done. Remove chicken and slice.
Heat the beans in a small pan. Warm the tortillas over a gas flame or in a pan. Divide the cooked rice and add it down the center of each tortilla; top with the sliced chicken, cheese, lettuce, beans, onion, cilantro, jalapeño, tomato and avocado. Fold up the bottom part of the tortilla, then roll each side over. Serve each with a side of salsa and sour cream.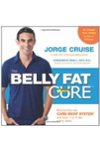 Continue Learning about Recipes for Healthy Cooking