Here is a healthy, quick-and-easy recipe for Tabbouleh Primavera, a late-summer meal:
The freshness and color of this recipe blends well with picnics, barbecues, summer salads and lighter eating. It incorporates Mediterranean flavors and whole grains.
Ingredients
2 cups medium-grain bulgur wheat
5 cups water
2 cups loosely packed, chopped, flat-leaf parsley
12 ounces diced tomatoes (roma tomatoes or halved cherry tomatoes)
8 ounces green onions, ½-inch diced
1 cup loosely packed, roughly chopped mint leaves
1 cup ½-inch-diced, seedless cucumber
For the dressing:
12 ounces freshly squeezed lemon juice
2 teaspoons minced garlic
1 teaspoon Kosher salt
12 ounces extra-virgin olive oil
Yields: 12 servings of 1 cup each.
Directions
Bring water to a boil and turn off the heat, pour in bulgur wheat, stir and cover.
Let stand 20 to 25 minutes or until most of the liquid is absorbed and bulgur is fluffy and tender.
Pour off any remaining liquid.
In a large salad bowl, toss together parsley, tomatoes, green onions, mint leaves and cucumber. Add bulgur.
For the dressing: In a small non-reactive bowl, whisk together lemon juice, garlic, salt and oil. Taste and adjust seasonings.
Pour dressing over salad; toss to combine.
Chill and keep up to 3 days.
This content originally appeared online at Baptist Health South Florida.
https://baptisthealth.net/baptist-health-news/chef-recipe-tabouleh-primavera/?cat=Nutrition
Continue Learning about Recipes for Healthy Cooking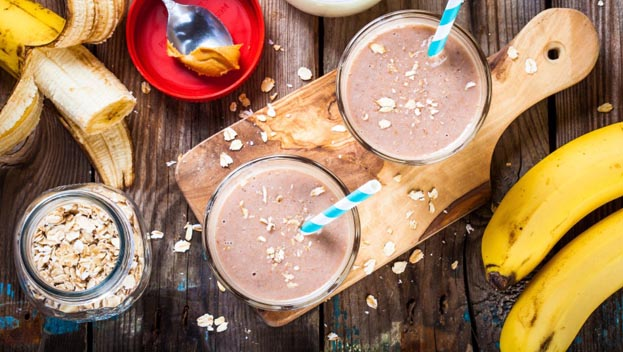 Discover healthy, delicious recipes for breakfast, lunch, dinner and desserts.