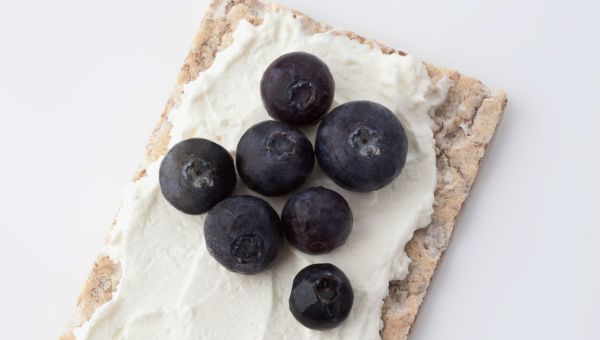 Smile while you snack! Try this kid-friendly recipe from StoneSprings Hospital Center.
Makes 1 Serving
Ingredients:
4 Triscuits or other cracker of choice
2 ounces of low-fat cream cheese
1/4 cup of blueberries
2 ounces of mini chocolate chips
Preparation:
Lay out crackers on small plate
Smear cream cheese across each cracker
Place 2 blueberries onto each cracker as the "eyes"
Place a small line of chocolate chips into the shape of the smiling mouth
Enjoy!
Medically reviewed in December 2018.